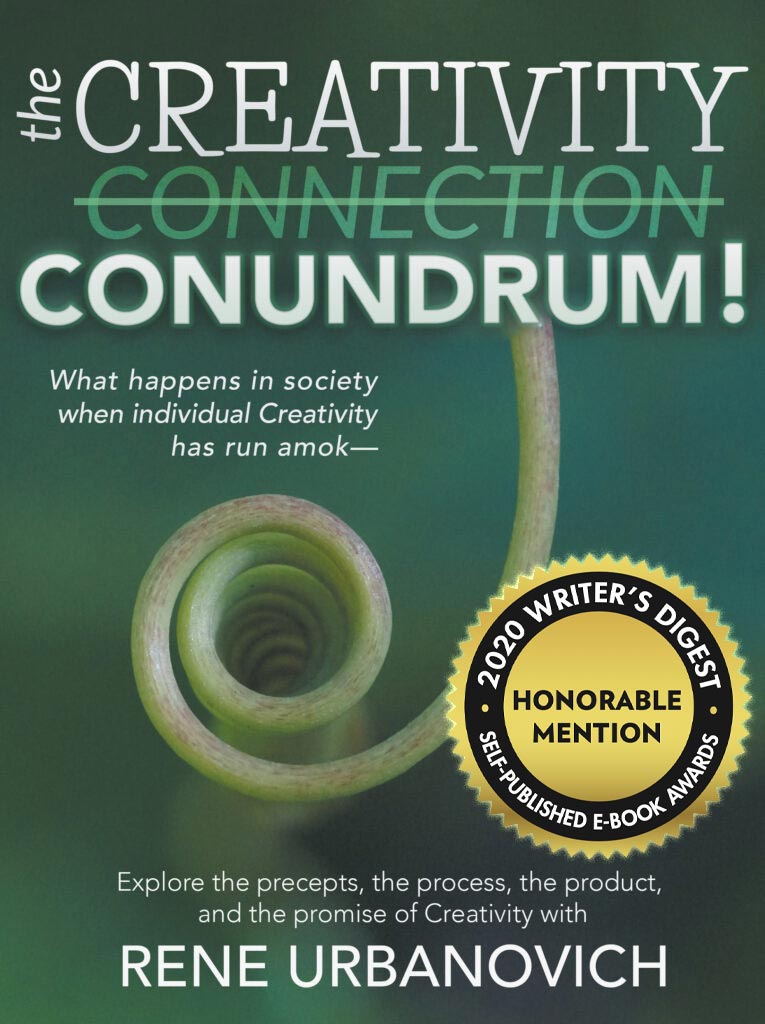 Inspired by the modern creative journey, Rene's latest book the Creativity Connection Conundrum explores how to hone your creative drive and what it actually means to really be 'creative'. Creativity Conundrum also touches on memoirs of Rene's 25+ years experience in the creative industry and stories and lessons she has learnt along the way.
To Learn More About Rene's Work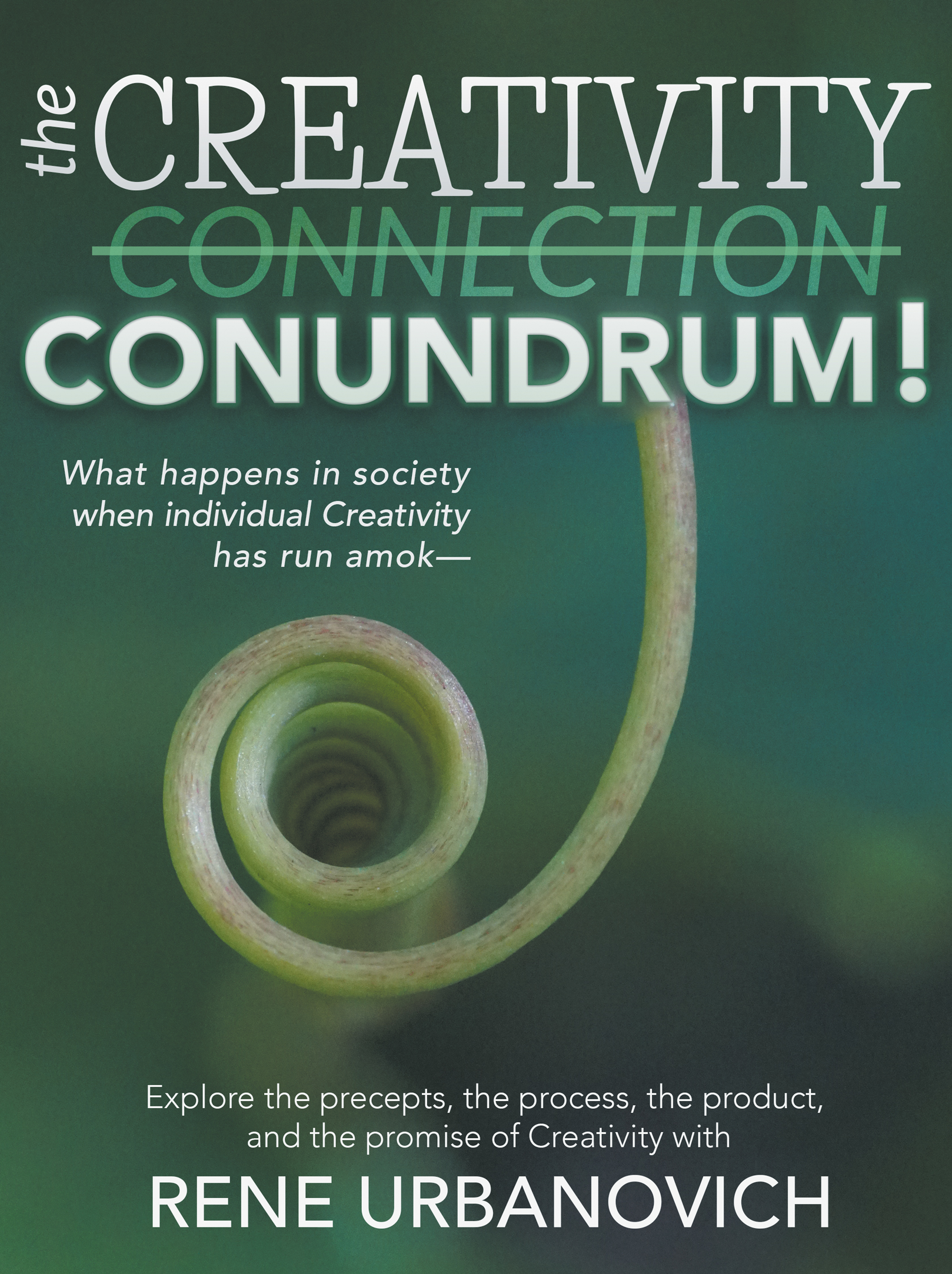 The Creativity Connection Conundrum  explores the complexities of the Creative drive as it impacts us as individuals and as a society. Unpack the vast phenomenon of Creativity with Rene Urbanovich, as she reveals the precepts, process, product and promise of Creativity, providing a new worldview for anyone endeavoring to live a Creative life in our constantly changing technological world.
Expectant moms, moms in the midst, and moms looking back, will all find solace and solidarity within the 142 pages. Mother-of-four, Rene Urbanovich, recounts the joys, challenges, and profound moments of being a mother—a collection of memoirs and poetry commemorating Motherhood that will bring tears and laughter to women during all stages of mothering.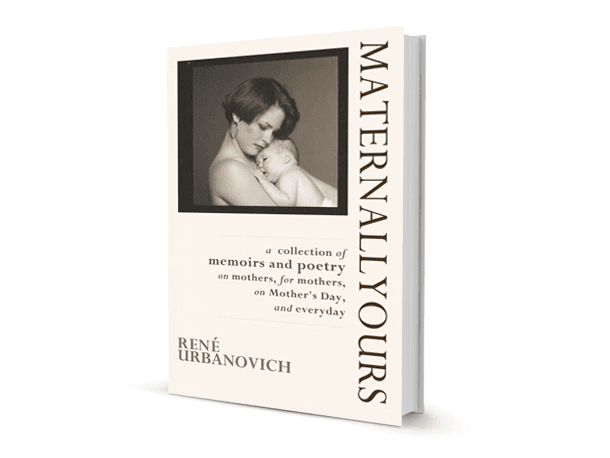 Reviews of "Maternally Yours"
"Local voice teacher Rene Urbanovich makes it clear that the very existence of her children brings her to the core of her creative center. Likewise, the release of her latest book, "Maternallyours," underscores the point that your children don't have to be your last birthing experience. Its pages of poetry and journal entries (that came down a two-decade long birth canal themselves), reflect a mom's thoughts and feelings in real time, traveling with her as she navigates the journey of motherhood. Like the concept implied by the compound spelling of the title, "Maternallyours" (is it "yours" or "ours"?), Urbanovich seeks to connect her maternal experience with that of the reader. When it comes to honesty and depth, this multi-talented, multi-tasking mom from Saugus really delivers."
Martha Michael, Editor, Canyon Country Magazine
Watch Rene Discuss "Maternally Yours"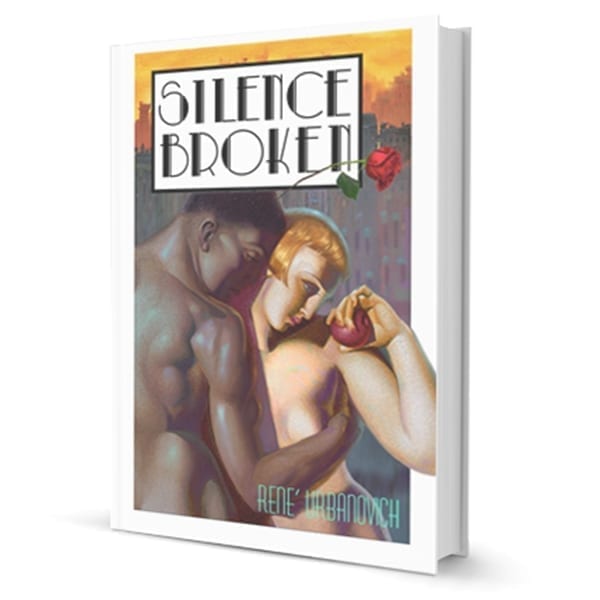 It's 1929 and Rose, a rebellious and stunning white eighteen-year-old, takes to the streets of Harlem with her Negro housemaid, Tessie, feeling that her socialite parents care more about conceiving a baby boy to carry on the family name than they care about her. She falls helplessly in love with an up-and-coming Negro poet, Nathan Sykes, and the two dangerously explore each other's vastly different worlds, hiding their escapades from Rose's conservative parents.
A valentine to both the Harlem Renaissance and the woman's movement of the early 20th century, Silence Broken blends passion, poetry, and politics. Author Rene Urbanovich creates a fiery, headstrong protagonist who, though enmeshed in the social conflicts of her time, ring true to today's students. Both intimate and innovative, Silence Broken possesses all the ingredients of an excellent novel." 
Wade Bradford, English Professor, Moorpark College, CA
"Silence Broken, historically set in 1929, is a compelling novel that substantiates and innovates the practice of literary collage forming a new, more feminist worldview by recreating historical events to promote gender equality… unity and integration, and the feminist quest and sacrifice as it relates to the entire species.  This novel's power as a collage has been greatly enhanced by its division into sections by fabric names, which offer a sense of connection between the fragmented observations in the discontinuous patchwork story, making one want to read on to discover the particular purpose and significance of each piece in the wardrobe of historical issues broached in this book. Silence Broken is entertaining, educational and literary haute couture; a must-read for Feminist Studies students, literature buffs, and those who enjoy a well-written novel."
Dr. Jacqueline Shannon, Faculty Member,
The College of Extended and International Education, CSUDH
"In her newest story,  Silence Broken, Rene Urbanovich is the consummate story teller. The reader is gently picked up from modern day and firmly set in the middle of the 1920's. The poetry of Anne Spencer and the music of Bessie Smith provide an irresistible backdrop to explore darker themes of racial inequality, the struggle for women's rights, and the often devastating chasm between young women and their mothers. In Silence Broken, we track the protagonist, Rose, as she comes of age and learns the complexities of what it means to be a woman. Like her readers, Rose will often have to endure the sting of alienation and shame that come from a world where secrets are sacred and friendship is rare."
JJ Pritchett, Intervention Specialist
North Thurston School District, WA
Sextolet — a musical term in which experts cannot agree upon the correct function or meaning—aptly describes marriage: what may allow one couple to stay married forever might arguably be what elicits divorce in another. This collection of literary shorts depicts six different marriages highlighting how marital partnerships thrive, each in their own way.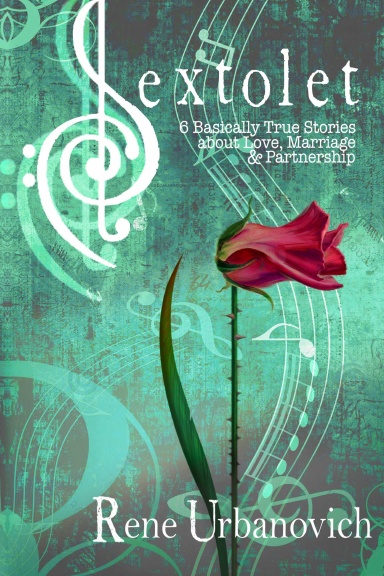 Join fourteen women as they discuss influential moments from their lives. Spanning the latter half of the 20th century and into the 21st century, each story is a complex and emotional journey. These personal accounts are testaments to the strength and character of the incredible women whose words remind us that life is both beautiful and challenging.
Jazz House Publications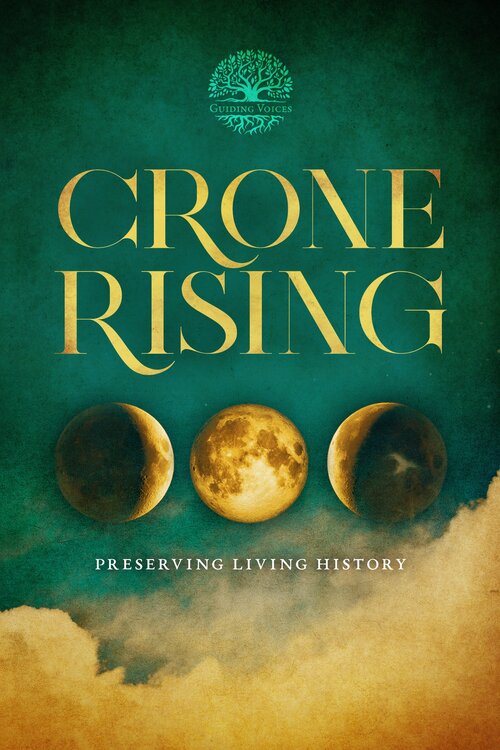 A collection of essays about the importance and powerful phenomenon of Creativity. Each piece shares narratives that highlight how permeating Creativity is in our lives and helps us to interact with this unifying force.